Aquarius – the Water Bearer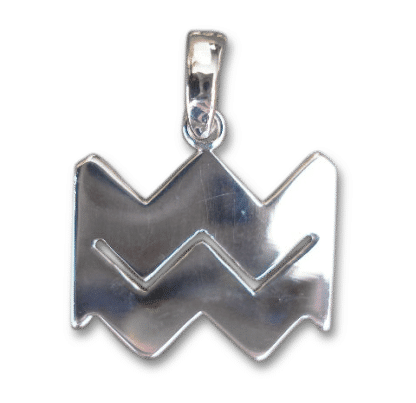 The eleventh sign of the zodiac Aquarius is a mental sign. People born under this sign are quite clever, often bubbling with bright and original ideas and have the ability to do many things at one time. They are at home with technology, think of the future and lead a different lifestyle. They can often throw a spanner in the works to create a diversion.
The Sun is in this sign from 21 January to 20th February.
Materials:
PENDANT in Sterling Silver
Size: 
36mm total length including bail, 25mm in width
$77.00